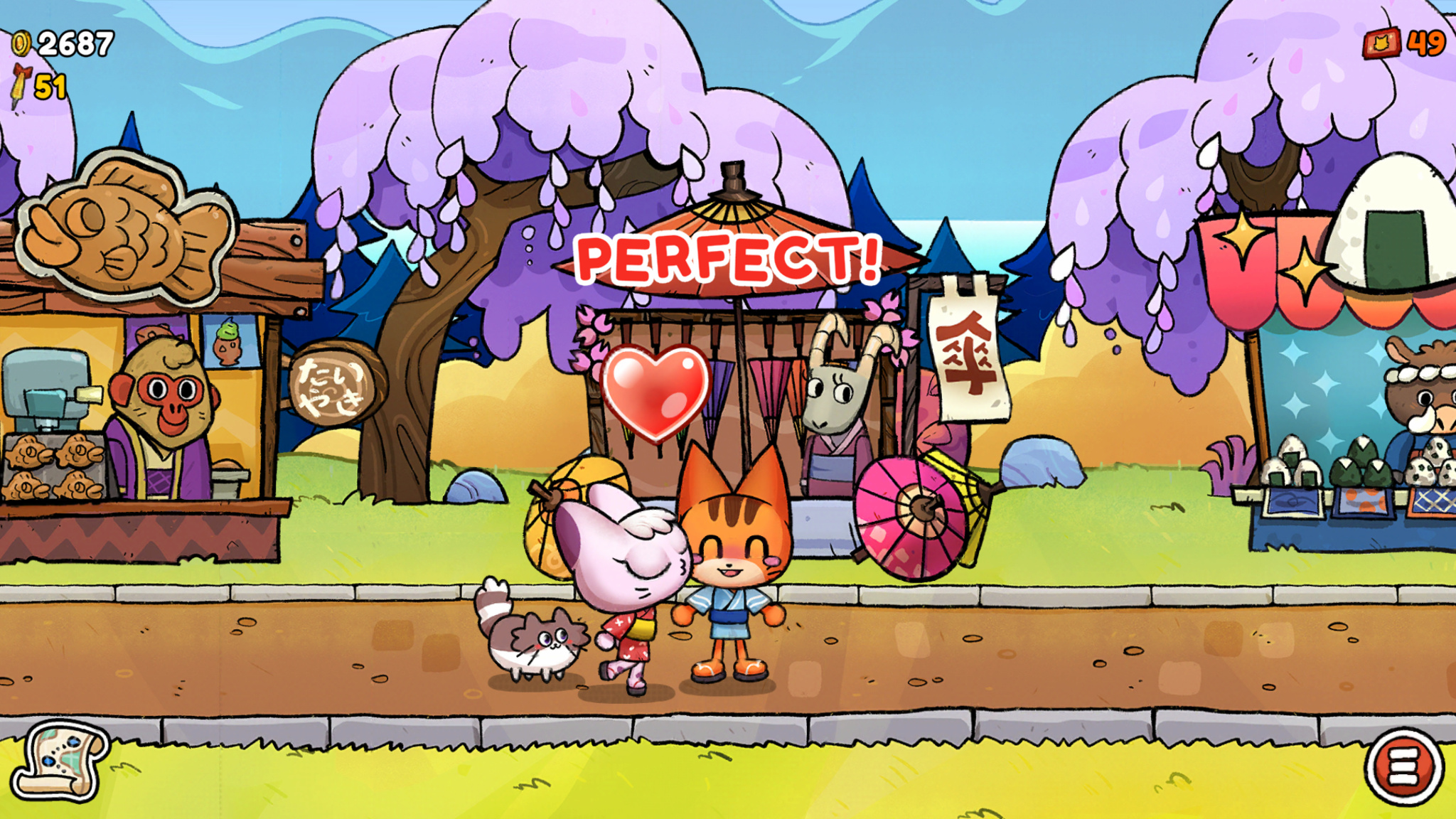 Games simply don't get much cuter than Kimono Cats, a casual cartoon adventure about two cats on a date (awww) that creator Greg Johnson made as a present for his wife. "I wanted to make a game she and I could play together," says the Maui-based indie developer, "and I wanted it to be sweet, creative, and romantic."
Kimono Cats is all three, and it's also spectacularly easy to play and navigate. This Apple Design Award finalist for Interaction in games is set in a Japanese festival full of charming mini-games — darts, fishing, and the like — that are designed for maximum simplicity and casual fun. Players swipe up to throw darts at balloons that contain activities, rewards, and sometimes setbacks that threaten to briefly derail the date. Interaction gestures (like scooping fish) are simple and rewarding, and the gameplay variation and side activities (like building a village for your feline duo) fit right in.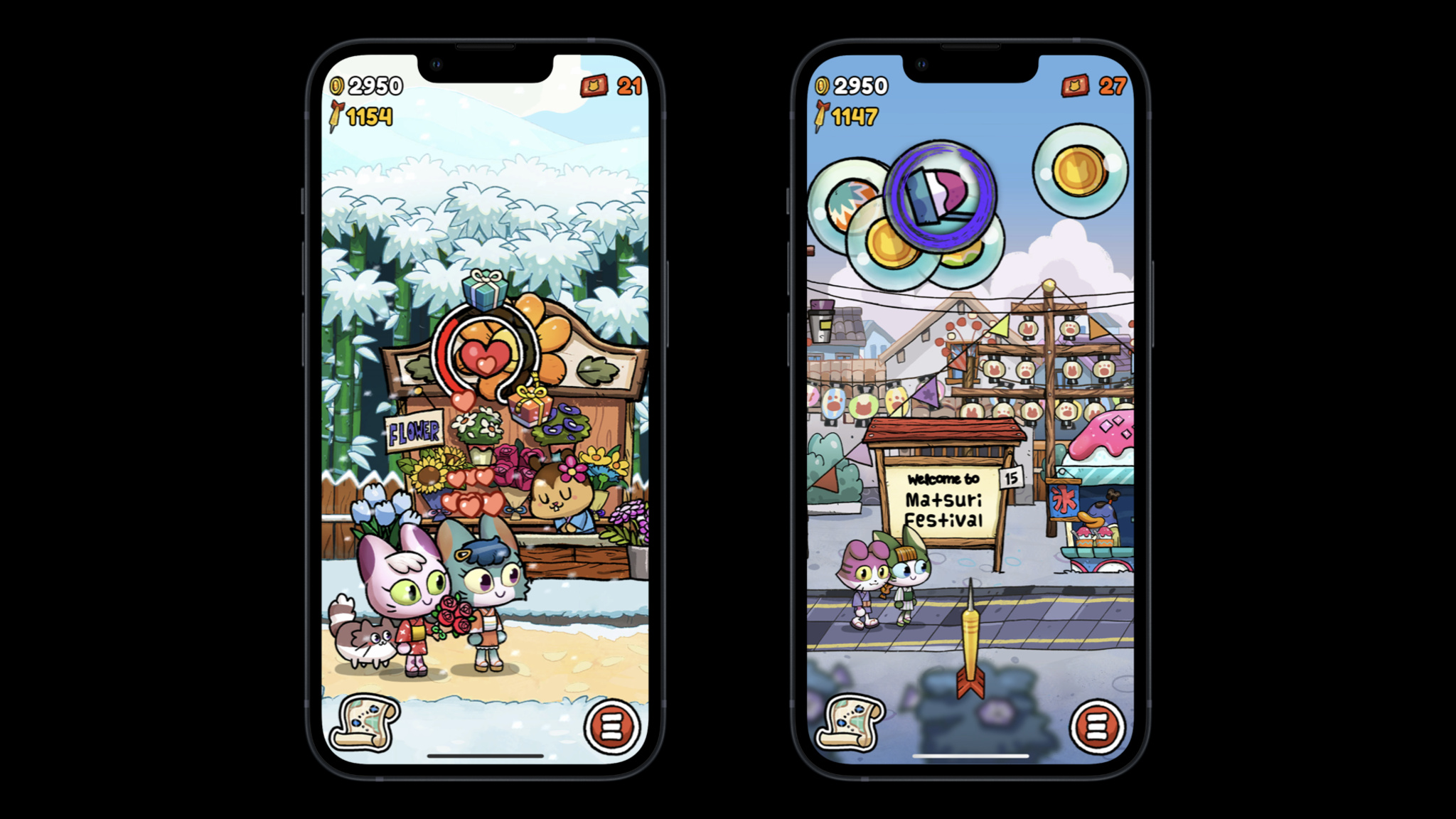 "I'm a huge fan of Hayao Miyazaki and that kind of heartfelt, slower-paced style," says Johnson. "What you see in Kimono Cats is a warmth and appreciation for Japanese culture."
You also see a game that's a product of its environment. Johnson's been creating games since 1983 and is responsible for titles like Starfight, ToeJam and Earl, Doki-Doki Universe, and many more. His wife, Sirena, is a builder of model houses — miniature worlds not unlike the village in Kimono Cats. And the game's concept was a reaction to the early days of COVID-19 lockdowns. "When we started building this in 2020, everybody was under so much weight and pressure," he says. "We felt like this was a good antidote."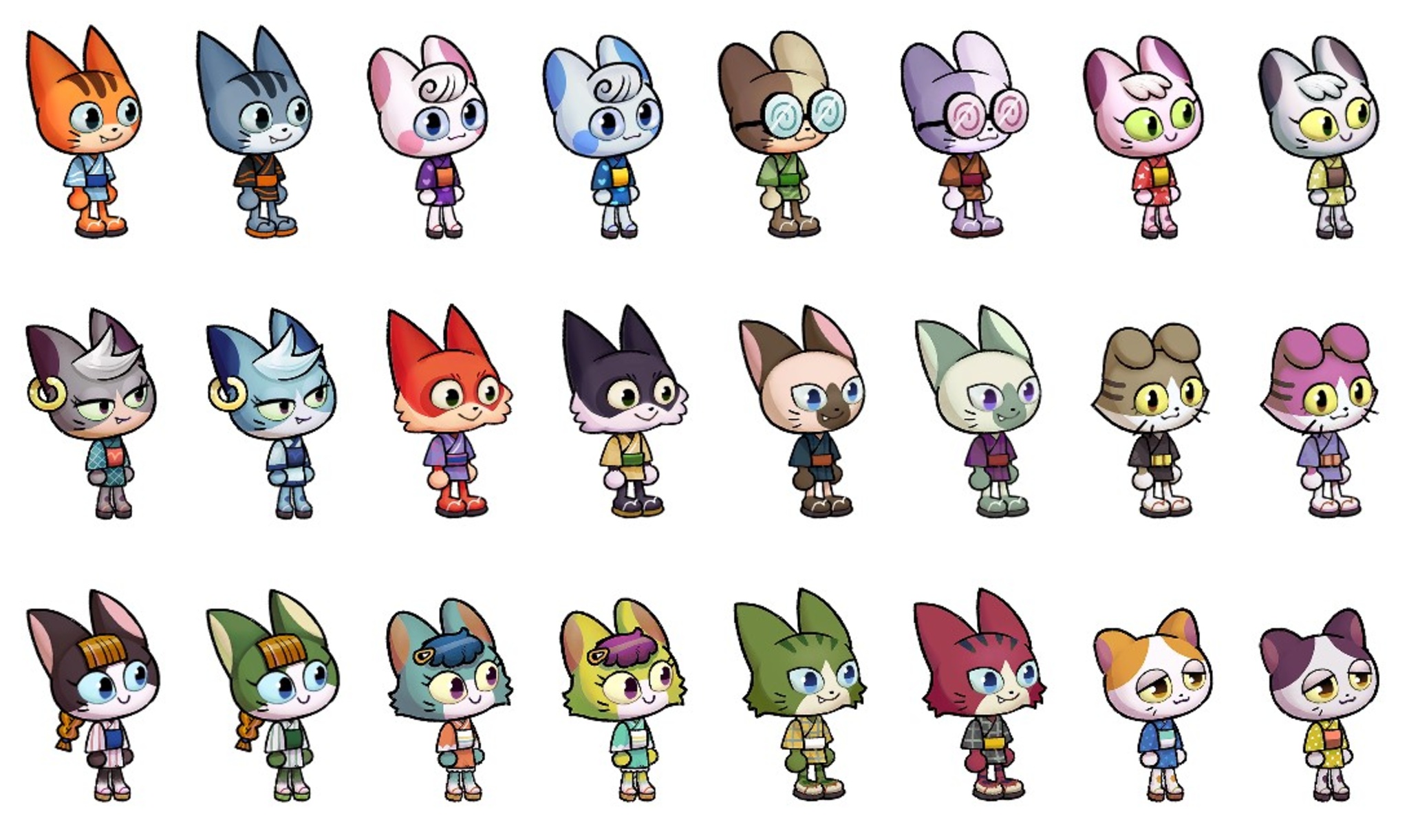 To start creating the game, Johnson turned to artist and longtime collaborator Ferry Halim, as well as Tanta Vorawatanakul and Ferrari Duanghathai, a pair of developers who happen to be married. "Tanta and Ferrari would provide these charming little characters, and Ferry would come in to add animations — like moving their eyes," says Johnson. "We iterated a lot on animating the bubbles — how fast they were moving, how many there were, how they were obscured. That was the product of a lot of testing and listening all throughout the development process."
When we started with this in 2020, everybody was under so much weight and pressure. We felt like this was a good antidote.

Greg Johnson, Kimono Cats
Johnson notes that players can select characters without gender distinction — a detail that he and the Kimono Cats team prioritized from day one. "Whenever any companion kisses the player character on the cheek, a subtle rainbow will appear in the sky over their heads," Johnson says. "This allows the gender of the cat characters to be open to interpretation by the users."
Kimono Cats was designed with the simple goal of bringing smiles. "The core concept of throwing darts at bubbles isn't an earth-shaking idea by any stretch," says Johnson, "but it was a way to interact with the storytelling that I hadn't seen before, and the festival setting felt like a natural match."
Download Kimono Cats from Apple Arcade
Behind the Design is a series that explores design practices and philosophies from each of the winners and finalists of the Apple Design Awards. In each story, we go behind the screens with the developers and designers of these award-winning apps and games to discover how they brought their remarkable creations to life.