Rely on your iPhone every minute of the day? Then, the last thing you want to deal with is a low battery warning. If you want to give your iPhone additional life, you should pick up the Speedy Mag Wireless Charger. Ahead of Black Friday, it's now only $34.97 (reg. $119) through November 27.
The Speedy Mag is a thin and lightweight wireless iPhone charger that goes anywhere. Simply attach the built-in magnet and metal plate to your iPhone, and it's ready. It features a handy charge indicator, offers safeguards to prevent overheating and overcharging, and charges exceptionally fast, too.
It's a must-have accessory for anyone with an iPhone 12 or newer. After all, phone batteries tend to degrade over time, so yours likely doesn't hold a charge the same as when it was brand new. But with the Speedy Mag, you can ensure your iPhone lasts all day.
Don't wait for Black Friday to score the Speedy Mag Wireless Charger for just $34.97. No coupon is required, but this offer ends November 27 at 11:59 p.m. Pacific!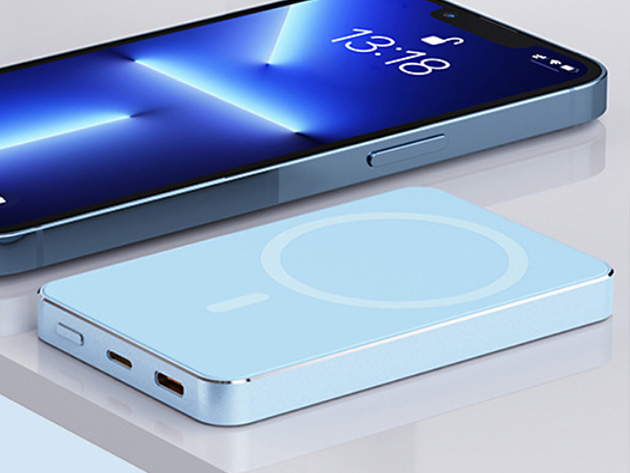 Speedy Mag Wireless Charger for iPhone – $34.97
Prices subject to change.