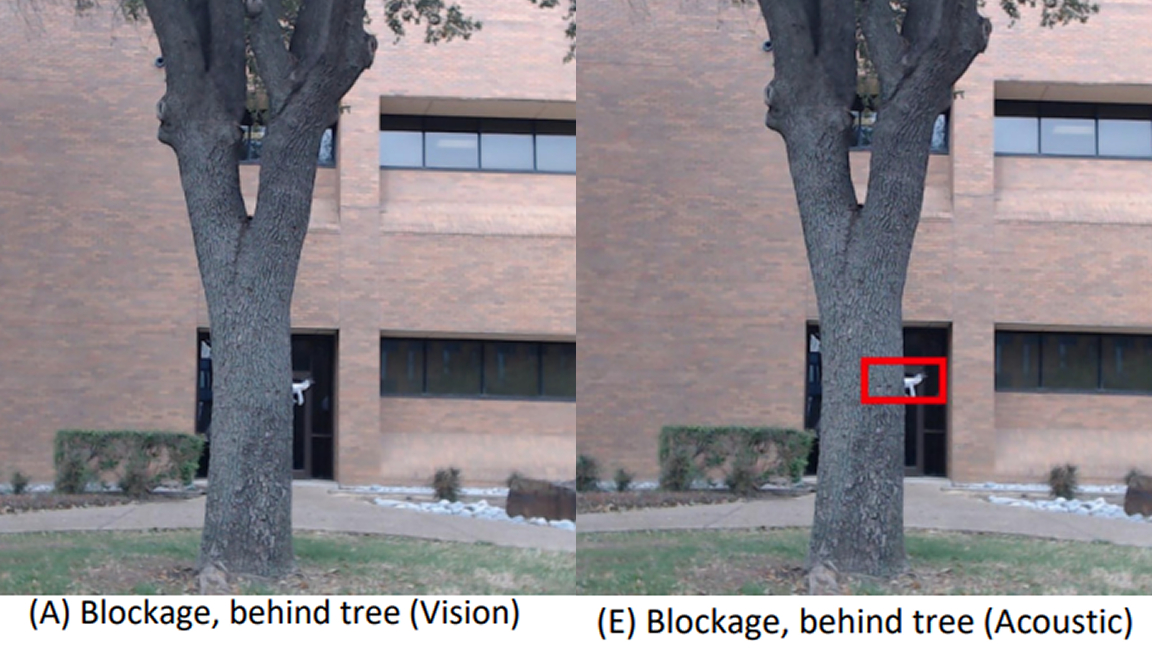 We've seen our fair share of Raspberry Pi-powered drones before, but this is the first time we've seen a Pi-powered drone tracker. This project was put together by a team of researchers from the University of Texas as well as the University of Tennessee and has been dubbed DroneChase. It's impressive in that it not only tracks drones using a camera, but also can estimate where the drone is should it move behind an object where it's completely unseen. 
The Pi is programmed to draw a red box around the drone when it's detected. Of course, it's easy enough for it to track the drone using image recognition with a camera. Where it gets really interesting is how it detects the drone when hidden from view. The team decided to hone in on the drone's location by using audio. The red box will appear based on the estimated location even if it's not visible.
According to the paper put together by the team, the project is designed to be mounted to a vehicle. The AI is trained using a model that helps it locate the drone if it's in the visual scope of the camera. This is used in tandem with a custom system designed by the researchers that uses multiple microphones to help triangulate the drone's location.
The hardware is housed inside of a 3D-printed enclosure that was digitally designed for the project. It houses the Raspberry Pi along with a speaker, a battery pack to keep things mobile and six different microphones. The video feed is captured using a Logitech Conference Cam BCC950.
The team is using six microphones, as this helps with the accuracy of estimating the location of the drone when it's out of visual range. This side of the project took the most work and is at the heart of their effort. You can read more about how this system works as well as how it was developed in greater detail in the official research paper.
If you want to get a closer look at this Raspberry Pi project, we absolutely recommend reading through the DroneChase paper to both understand and appreciate all the hard work that went into its creation.