Self-proclaimed crypto-gambling site dappGambl has published some research into the current state of the Non-Fungible Tokens (NFTs) market. The data it dug up reveals that 95% of these digital assets are now "worthless," which is a finding the site describes as "shocking."
Interest in NFTs, and their valuations, were seemingly slingshotted off the back of the cryptocurrency boom. Perhaps they were the ultimate high-risk, high-reward crypto investment during the bubble, seeing nearly $2.8 billion in monthly trading volume during August 2021. 
With the spectacular rise of some NFT collections, the source asserts that NFTs were "the stars" among some crypto portfolios. However, while the biggest cryptocurrencies have retained respectable valuations, NFT valuations have crashed much harder. The most recent figures shared for NFT trading indicate a trading volume of only $80 million per week.
dappGambl sourced its NFT data from NFT Scan and analyzed a mind-boggling 73,257 NFT collections before drawing its charts and conclusions. The most newsworthy conclusion is in our headline: the finding that the vast majority of NFTs are currently "worthless." It defines worthless as any NFT collection that has a market value of zero ETH (1 ETH = 1,600 today). 69,795 NFT collections are in this sorry situation, as are their owners.
Some further analysis of the state of the NFT market revealed that 79% of all NFT collections have tokens that remain unsold. Moreover, there is "a significant imbalance" between NFT creation and demand at this time. It is a buyers' market where a lack of "clear use cases, compelling narratives, or genuine artistic value" makes new and established collections unattractive to investors, suggests dappGambl's research.
Today 41% of NFTs are priced at between $5 and $100, with just 1% commanding a valuation of over $6,000, according to the research data. However, things might be even worse than 'ticket prices' indicate. One NFT collection, for example, had a floor price of >$13 million, which sounds very healthy. The problem with this collection is that its all-time sales tallied to just $18, noted dappGambl.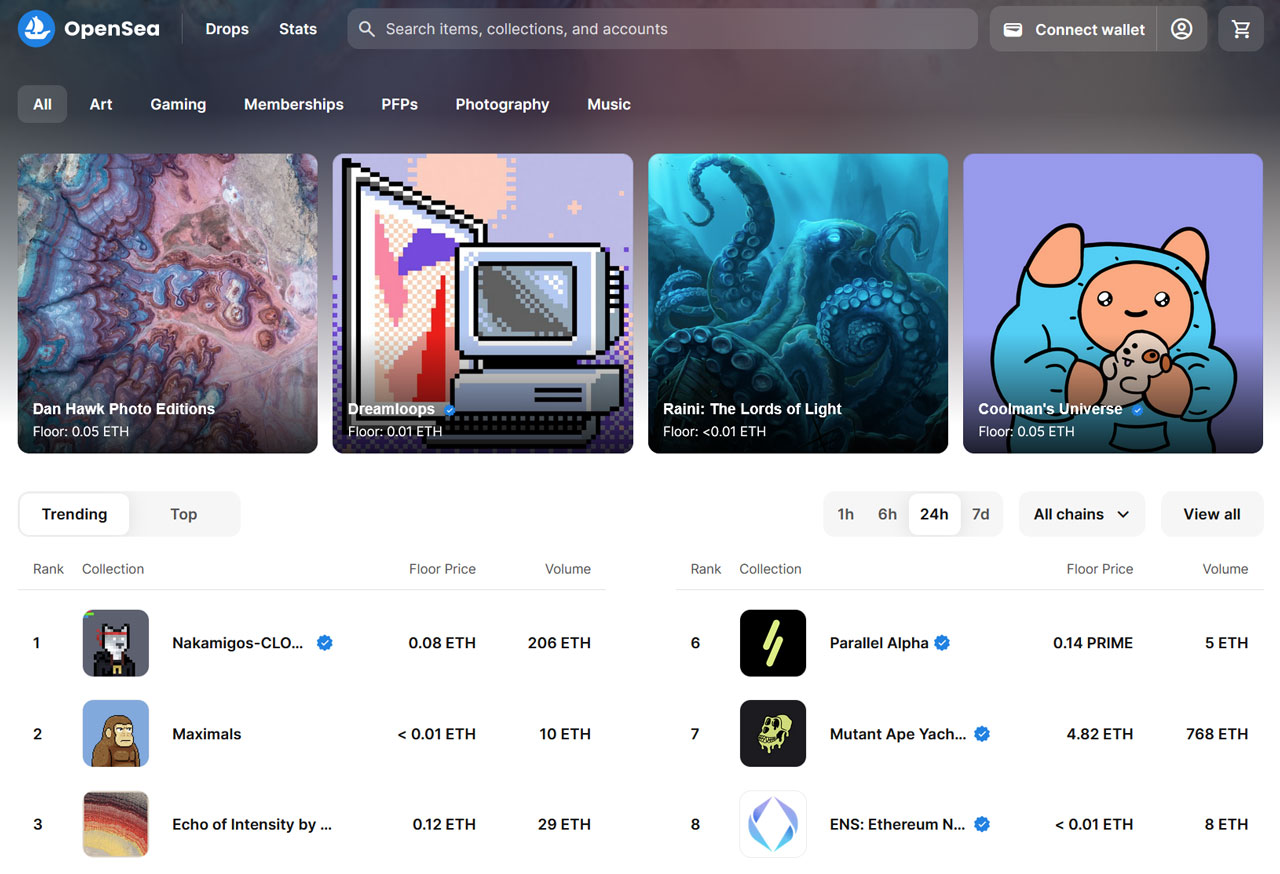 The new research also looked at the environmental impact of the creation of NFTs. With NFT minting reliant on blockchain tech, it comes with some of the same scary power consumption figures that were associated with ETH and BTC mining. One of the most startling figures from this strand of the research is that a purported 195,699 NFT collections with no apparent owners or market share would have required 27,789,258 kWh to mint, resulting in about 16,243 metric tons of CO2 emissions.
Despite the almost relentlessly bleak findings uncovered by dappGambl, it opines that "NFTs still have a place in our future." During the current NFT downturn, the source reckons "NFTs need to either be historically relevant, true art, or provide genuine utility." Of course, any of those factors is open to opinion / interpretation, but it provides a better framework than the anything-goes era of mid-2021.