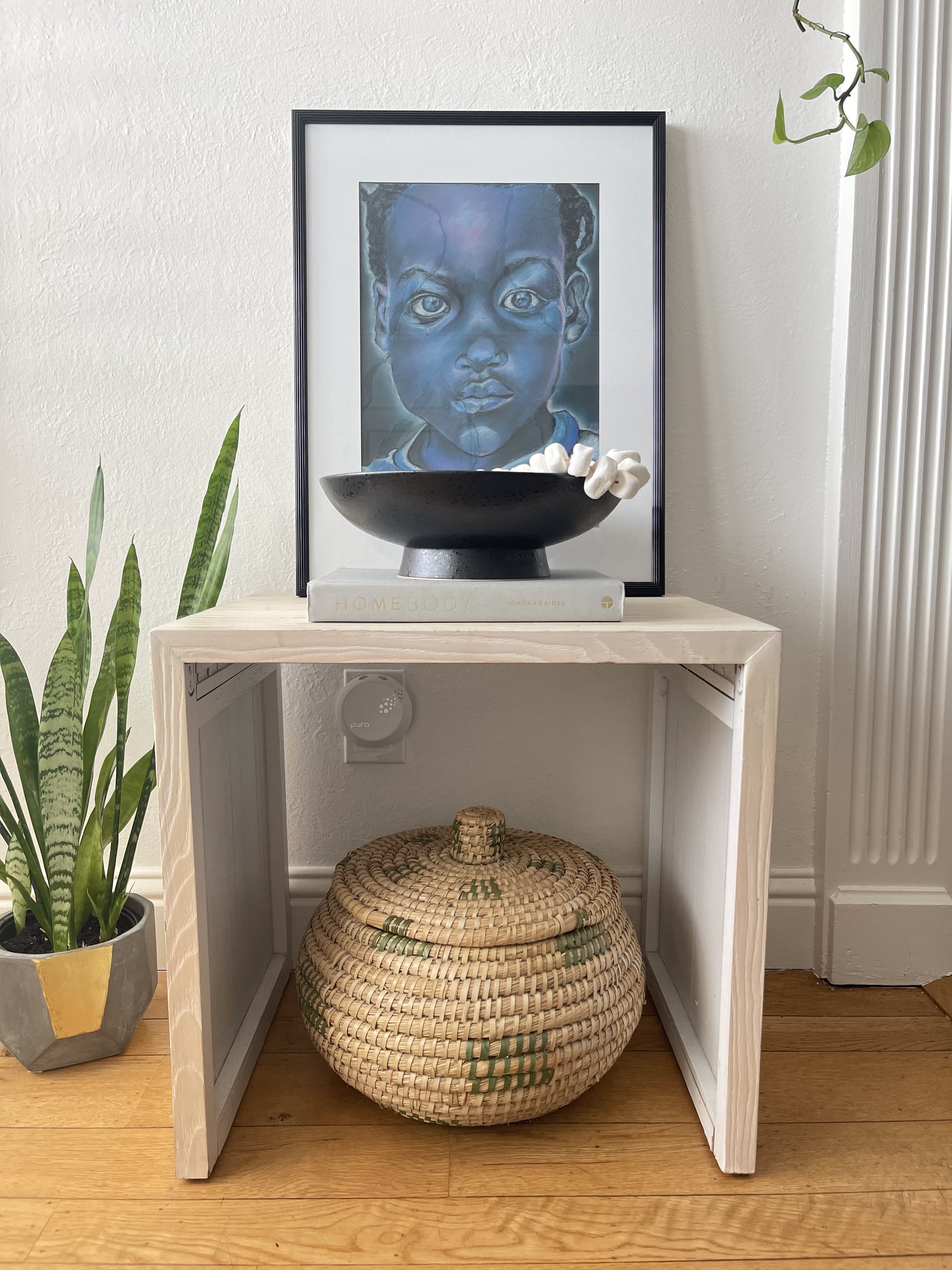 Home fragrances are my weakness. I've cycled through every medium imaginable, from hoarding cabinets filled with candles at every burn stage to traveling on special potpourri pilgrimages — don't even get me started on reed diffusers. Most recently, I've gravitated towards essential-oil diffusers, with my latest (and all-time favorite) discovery being the Pura Smart Fragrance Diffuser ($44).
The Pura Smart Fragrance Diffuser allows you to customize to your heart's content, with the capability to rotate seamlessly between two fragrances, adjust their intensity, schedule its run time, and even turn on its ambient-light setting during the evening. All you have to do is plug it in, program it from your phone, and then forget about it.
The Pura Smart Fragrance Diffuser with the night-light feature turned on: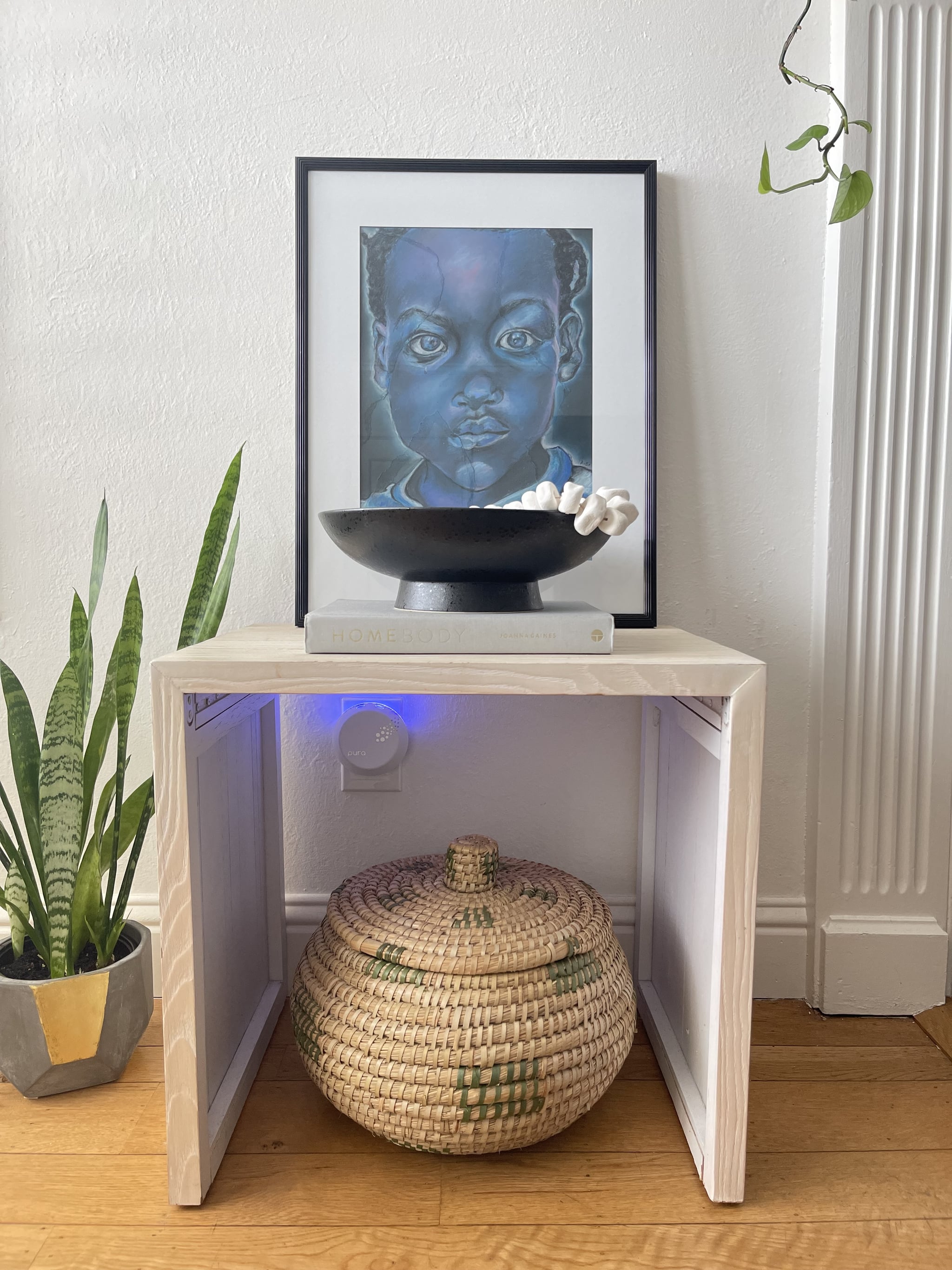 What I Like About the Pura Smart Fragrance Diffuser
Unlike traditional essential-oil diffusers, the Pura Smart Fragrance Diffuser is truly low maintenance — no daily water changes, essential-oil fiddling, or cleaning necessary. With other essential-oil diffusers I've owned, I've found that mildew buildup can happen easily if I don't properly clean it after each use, which is a huge pain.
I also love that I can put my Pura Smart Fragrance Diffuser on a schedule. Since our device is in our living room where my family spends the most time together, I've programmed it to diffuse a brighter, crisp scent in the mornings and a warm and soothing scent in the evenings, and then it shuts off during the day when we're all at work and school. If I'm expecting company, I'll schedule the diffuser to kick in just before they arrive so that our house smells amazing without me having to run around lighting candles. It's also a relief not to have to worry about fire hazards with my 3-year-old and 6-year-old running around — something I still get anxious about with candles.
Best of all, I can still capture the scent of some of my favorite candles with Pura's impressive selection. They have fragrances from brands like Studio McGee (a new collaboration!), Nest New York, Lafco, Brooklyn Candle Studio, and more. They even sell popular seasonal fragrances, like Thymes's bestselling Frasier Fir, which smells like a freshly cut Christmas tree.
A screenshot of the programming and scheduling feature from the app: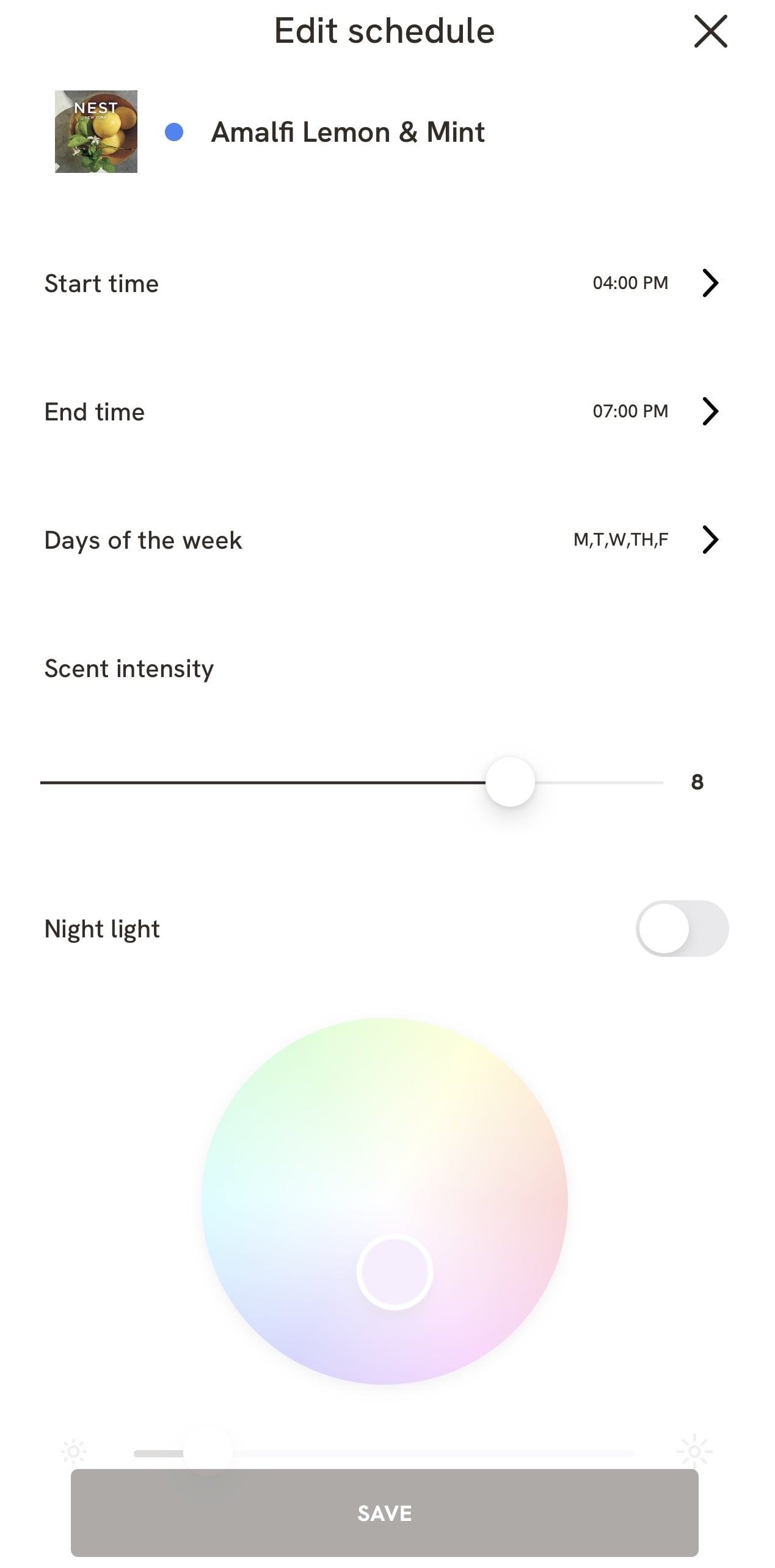 What's Worth Noting About the Pura Smart Fragrance Diffuser
The Pura Smart Fragrance Diffuser packs a fragrant punch, so you'll definitely want to adjust the intensity level, which can be programmed on a scale of 1 to 10. I initially had mine programmed to a level eight and found it to be a little too intense for me when I was in the same room as the device. Play around with the intensity levels to find your personal sweet spot — mine is at a level four or five, depending on the fragrance, but everyone is different.
It's also worth noting that the fragrances are kid and pet friendly. They're made with responsibly sourced ingredients, are cruelty-free, and are also free of parabens/phthalates and a host of other ingredients I avoid. (You can read more about their ingredients and the "Pura Promise" on their website.)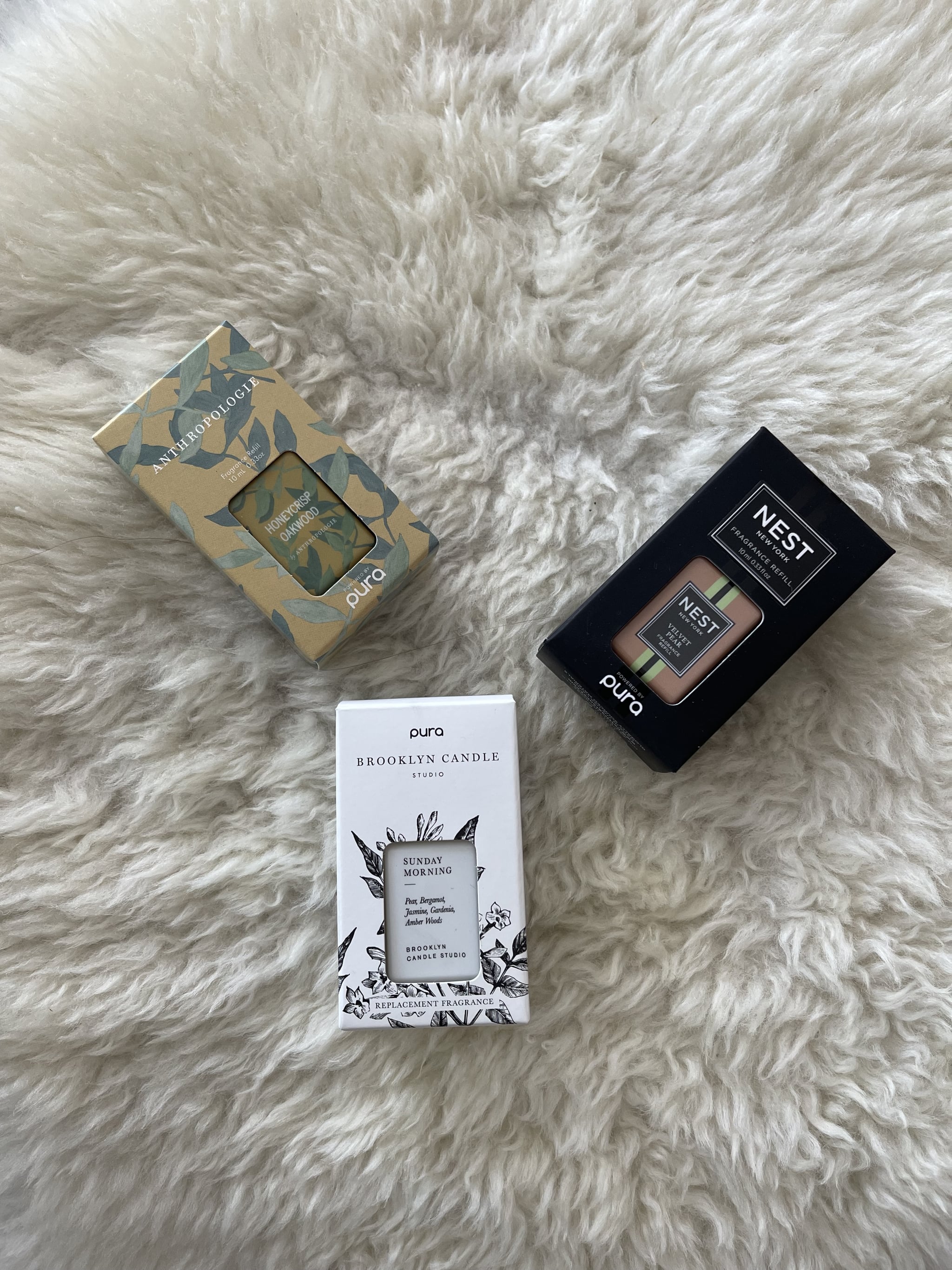 How Long Do Pura Scents Last?
According to Pura's website, one fragrance vial is "estimated to last up to 2 weeks if running 8 hours a day at a level 5 intensity." At 112 hours, it's actually a great value considering that a standard-size candle burns for about 75 to 100 hours. With Pura fragrances ranging from $14 to $18, they also cost considerably less than their premium candle counterparts.
If you're looking to save even more money, you can sign up for a subscription, which gives you 30 percent off fragrances. You can adjust delivery dates or cancel whenever you want, earn twice the amount of Pura Rewards Points, and get an automatic upgrade to a lifetime warranty for your Pura Smart Fragrance Diffuser.
Who Is the Pura Smart Fragrance Diffuser Best For?
The Pura Smart Fragrance Diffuser is best for the person who is obsessed with premium home fragrances, prioritizes using nontoxic ingredients, and appreciates the convenience of controlling everything from their phone. If you know someone who loves receiving candles as gifts or who has pets and is looking for a way to keep their home smelling fresh, this would make a great present. As a mom, I've been excited to tell my other parent friends about it since it's also a safe way to introduce home fragrances.
Additional Details
If you aren't happy with a fragrance, you can return or exchange it.
Diffusers come with a one-year manufacturing warranty, but fragrance subscribers get the bonus benefit of a lifetime manufacturing warranty on their diffusers.
Aside from being able to adjust the intensity of your fragrances, you can also adjust the brightness and color of your ambient lighting.
Where Is the Pura Smart Fragrance Diffuser Available?
The Pura Smart Fragrance Diffuser is available at many places, including Pura's website and Anthropologie ($35, originally $44), as well in sets that include fragrances at retailers like Amazon ($82), Nordstrom ($78), and Sephora ($85).
Rating: