The Vivo V25 Pro is not the flagship phone that its name suggests, but more a mid-ranger capable of capturing excellent photos when the conditions are just right.
Vivo's X-Series phones are the company's premium builds, sporting the best hardware all around, particularly on the camera side. The V-Series are a step below, almost teasing what's possible if you were to step up to an X model. There's nothing wrong with standing pat in the mid-range if you know what to expect, and Vivo has demonstrated an impressive acumen for mobile photography.
Few in North America even know that about its flagships, much less its mid-range lineup. That anonymity in the West isn't part of this story, but it could be if you consider what kind of phones the V25 Pro can keep up with.
Design and Build
The Sailing Blue variant I got for my review unit is striking, where the finish and color stand out any time of day, rain or shine. That is by design, as the paint darkens in tone when it reacts to UV light, making it look more blue than the aqua or turquoise shade it naturally has. I actually didn't realize it right away until I found that the color looked different over time while I had it with me in the sun. Definitely something that people I showed it to hadn't seen before.
Magic tricks aside, Vivo is mysterious about what kind of glass it used to cover both sides. What we do know is the display is a 6.56-inch AMOLED (2376 by 1080 pixels) with a 120Hz refresh rate. Since Vivo likes curved displays, the V25 Pro curves from both sides, making the edges feel a little thinner than usual. Putting on the included silicone cover out of the box helped with that, especially when taking photos, but I do wish Vivo and other manufacturers would just go easy on curved edges or abandon them altogether.
There is no IP rating here, so no official water resistance, nor any clue as to how much scratch or shock resistance might exist with this phone. Not that you'd want to willingly drop it anyway, but you will want to steer clear of water, just in case. Oddly, I've seen reports that the phone doesn't support NFC, but mine did, so not entirely sure which regions or variants might be cut off. All V25 Pro models, regardless of region, won't charge wirelessly, though you do get a wall charger out of the box. It's just not going to be a North American one.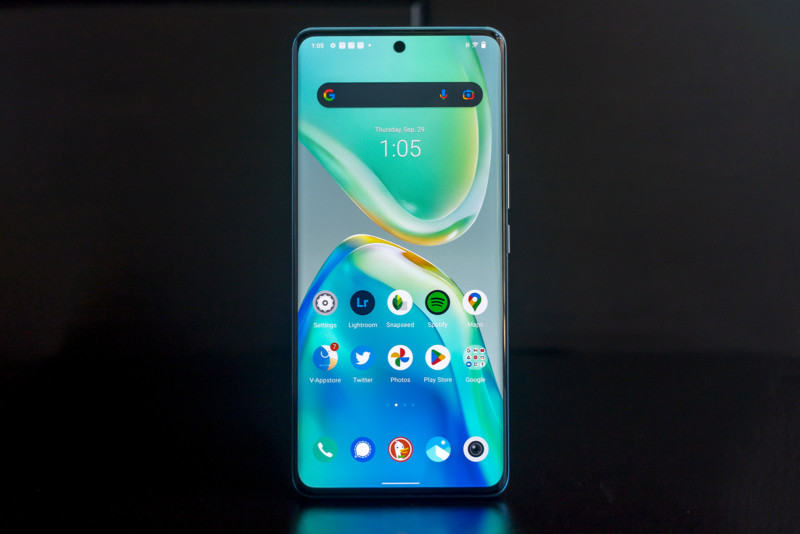 Nothing too special is going on under the hood. The MediaTek Dimensity 1300 processor isn't considered a heavy-hitter, though you can offset that with 8GB or 12GB of RAM, plus either 128GB or 256GB of storage. Vivo's Extended RAM feature is available, adding another 8GB of memory from idle storage to boost the system when necessary.
The 5G support here is going to be limited, or almost non-existent in much of North America because the bands don't match up with what carriers here offer. You won't have any problems with 4G LTE, and if you tend to travel a lot to Europe or Asia, the V25 Pro could fit right in.
Camera Features
Unlike the X-Series, the V-Series has nothing to offer from Vivo's collaboration with Zeiss. No lens coating or special modes or features within the camera interface, putting all the onus on Vivo to show what it can do on its own.
The 64-megapixel main camera (25mm equivalent) uses the Samsung ISOCELL GW1 image sensor, a modest Type 1/1.72 with 0.8 Micron pixels and f/1.9 aperture. It shoots at 16-megapixels by default via pixel binning, separating the full-resolution mode on its own as 64MP.
The 8-megapixel ultra-wide camera (16mm equivalent and 120° field of view) takes a considerable step down with the OmniVision OV8856 image sensor, a Type-1/4 with 1.12 Micron pixels and f/2.2 aperture. It's an aged sensor at this point, and one that hasn't found its way into many phones along the way. The same could be said of the 2-megapixel macro camera using the Type 1/5 OmniVision OV02B10 sensor with 1.75 Micron pixels and f/2.4 aperture.
No telephoto lens, unfortunately, leaving digital zoom to get you closer to a subject from wherever you stand, which is already a loss, since there is no hybrid element at work. Optical image stabilization only applies to the main camera, and that's where the bulk of good photos are going to come from here.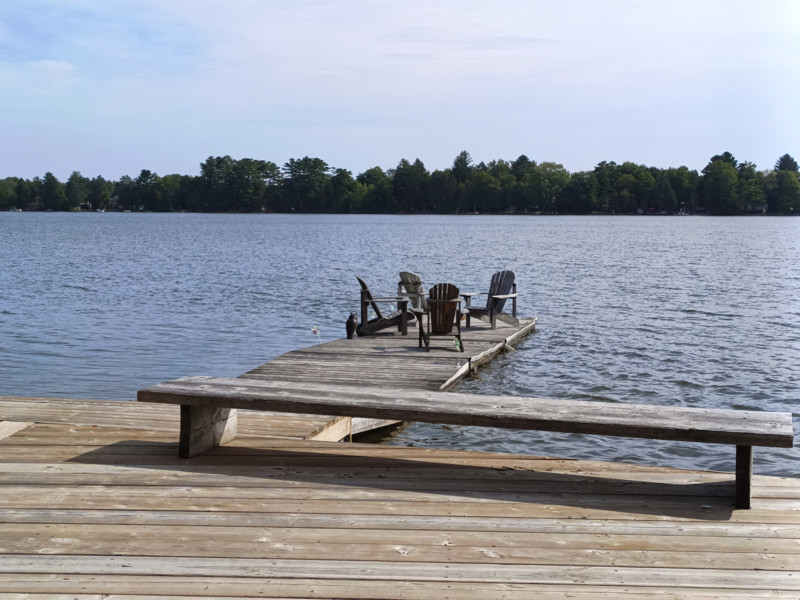 The front camera is reportedly a 32-megapixel that is using either Samsung's ISOCELL GD2 or Sony's IMX616. Vivo hasn't confirmed, so it's not clear exactly which sensor is in there
Software Features
Plenty of familiarity applies here, and that's great for both Vivo users and newcomers. The interface is straightforward, including explainers on how Pro mode and other features work. I like the helping hand for those who need it, since the camera array is supposed to foster creativity, even if the array itself isn't all that strong.
Vivo didn't leave much out from its camera app, with virtually all modes available to shoot. Not all the special additions seen in the X-Series made it over, but that's not necessarily a bad thing. There's plenty here to keep any shooter busy. Some of the keys thrown in are Long Exposure, Double Exposure, and Pro Sports, along with the usual ones, like Night and Pro.
Then there are the settings within the modes. One of my favorites was the Effects Master in Photo, where simply swiping up or down adjusts exposure, and swiping left or right changes color temperature. It reminds me of Google's sliders in its Pixel phones, though those are far more prominent than what Vivo did here.
Motion Autofocus includes eye detection, body detection, and object detection. You can turn any of them off, if you like. Grid lines, a level meter, and a histogram in Pro mode add to the solid tools available.
I'm still not a fan of Vivo's Funtouch skin on top of Android, but it's there and one option is to try a third-party launcher from Google Play to try changing things up.
Image Quality
Main camera
This is the camera that makes the biggest statement, and it overshadows all the others on the V25 Pro by a long shot. What works is the dynamic range and reasonable color output that make images look vibrant and natural all at once. I found this to be true in both 16-megapixel and 64-megapixel photos, though the latter naturally presents finer detail.
Vivo's challenge has been dealing with dynamic range in high contrast situations, and I didn't expect this phone to move the needle on that front. I also steered clear of the AI help Vivo throws in to help compose shots because it boosts color and exposure more than necessary. You'll routinely get better results avoiding it and making your own adjustments.
Night and low-light shots are quite good, with nice detail in most instances. Peer in closer and you will notice smoother pixels and maybe a little noise, but for a mid-range phone using a mid-range image sensor, the results are impressive. Night mode wasn't always necessary if the subject was well-lit, but when I did use it, results could turn out looking nice, too. Other times, noise and zealous sharpening could pose problems, but it wasn't easy to predict when that would happen. No matter when or what I was shooting, adjusting exposure was my first line of defense against that.
Portrait mode is also where it becomes obvious Vivo thinks about the Chinese market first. I'm not a fan of the skin smoothing — and what appeared to be whitening — for people shots in the mode. This was more pronounced with the front camera, and less so with the main rear shooter, but one workaround I used was the Natural filter within Portrait. You may still need to roll back some of the brightness, but it does work.
Ultra-wide and Macro
Ultra-wide shots are generally fine, despite the limitations applied. The image sensor isn't exactly a stalwart, and Vivo's software won't be able to mask the shortcomings. I came away with mostly positive impressions of what it could shoot, though also felt unsurprised when results just didn't work out. It requires measured expectations, especially in more challenging conditions.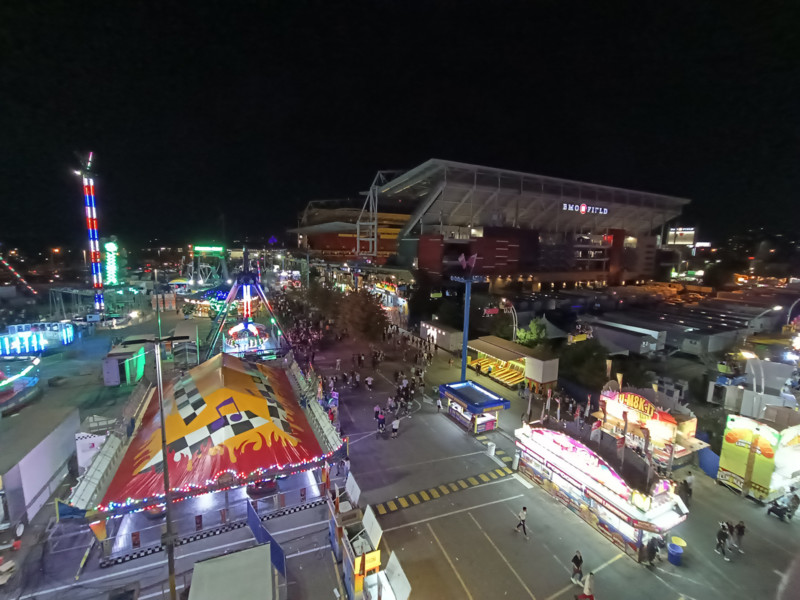 The macro camera is in the same boat. I found it to work reasonably well with well-lit subjects, and then become a noisy mess in dimmer lighting. You will notice a difference if you capture something in close in sunlight or overcast. Same with indoors where there's an overhead light source, and one that's on an angle. The mode is sensitive to placement, which is why it needs experimentation and patience to deliver a good result. Probably par for the course with macro photography, as it is.
Pro Mode
You won't get the 14-bit SuperRAW found in some X-Series phones, but you can still shoot in RAW with effective control over the various settings available in Pro. This mode invites a lot of creativity, especially in challenging lighting conditions or busier shots where there's a lot going on. If you're new to shooting with manual controls, a handy explainer sits within the interface.
I mostly liked what I got out of Pro, reminding me a lot of what the X-Series can do, also knowing I could never hit the same quality levels. Noise can be a problem in night shots, so there are cases where using the Night mode is the better bet.
Video Features
I focused on still photos, yet also gave video footage a try and came away surprised at how good it was. Vivo has been fine at doing video, but the color balance and detail showed up nicely in clips I shot. They even held up well in low-light and night conditions. It won't match what mid-range iPhones can do, though the gap isn't huge between them. You do miss out on Zeiss's tones and effects seen in the X-Series, so while there's less to work with, it's still more than other phones sometimes give you.
Fitting In Somewhere
The Vivo V25 Pro has the goods, to a degree, except not everyone will notice. This phone would be a competitive mid-ranger in any market it touches, not least of which because it offers a solid shooter and decent overall performance. Despite the obvious nips and tucks to bring the price down, it carries itself well fairly smoothly.
The challenge is to identify what stands out most about it. The camera, while good, isn't exceptional. Nor is it consistently varied in delivering equal results across its different cameras. Take the main wide camera out and you have a pretty pedestrian lineup. In an era where phone manufacturers are battling each other in a camera arms race, that's a detail that matters.
Are There Alternatives?
If you can find it for a good price, the Vivo X70 Pro+ is still an excellent choice, assuming the Android updates keep on coming, since it is a 2021 release. The Google Pixel 6a starts at $449, and punches above its weight. Its camera software won't offer anywhere near the same customization and mode options, but it's hard to argue with its reliability.
If you're thinking of hopping on the iOS train, the iPhone 13 or new iPhone 14 remains a viable choice. It will shoot better video and you can always try shooting in full manual with the right app in the App Store.
Should You Buy It?
Yes, but only if you want something different that costs about the same as a mid-ranger in North America. The V25 Pro costs under $500 when converted to U.S. dollars, so it is more affordable if you're willing to take the plunge and see what Vivo can do.