Our pick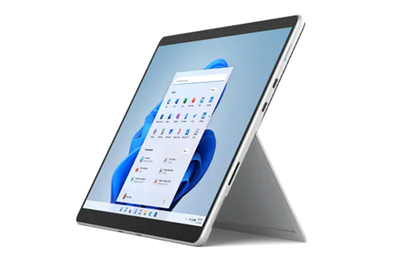 The Surface Pro 8 is a capable laptop replacement with a stylus that lets you easily add handwritten notes to documents and a large screen that makes a full day of work comfortable. But you need $300 in accessories to make the most of the tablet.
Recommended configuration
| | |
| --- | --- |
| Processor: | Intel Core i5-1135G7 |
| Memory: | 8 GB |
| Storage: | 256 GB SSD |
| Weight (with keyboard): | 2.6 pounds |
The Surface Pro 8 is the laptop replacement that Microsoft has been attempting to build since its first Surface tablet in 2012. It ticks all the boxes and offers everything we look for in a great computer, including a fast, high-resolution display, a capable processor that can handle a bunch of applications at once, and enough ports for you to charge and attach peripherals. It just also happens to be a tablet. Like previous versions, the Surface Pro 8 has a kickstand for you to prop it up, and its hinge is perfectly tuned to hold the tablet at any angle. Microsoft also nailed the little details, such as placing the webcam above the screen when you use the tablet in landscape mode so video calls look more professional.
Because Microsoft sells this device as a tablet first, you must also buy Surface accessories, such as the Surface Pro Signature Keyboard ($180) and the Surface Slim Pen 2 stylus ($130), to type or draw proficiently. But they're well built, and they integrate seamlessly with the tablet.
Also great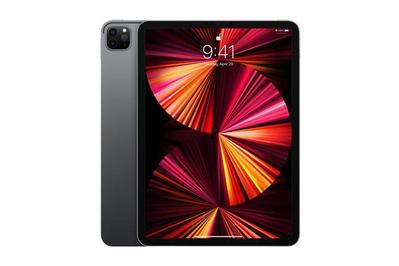 The iPad Pro has a faster processor and a more capable camera than any other iPad, plus a vivid screen and access to a wide library of finger-friendly tablet apps. But coders, web developers, and anyone who needs to use a lot of external accessories are likely to find iPadOS limiting.
Apple's 11-inch iPad Pro (3rd generation) is perfect if you primarily intend to use your tablet as a tablet, controlling things with your fingers or the excellent Apple Pencil, but you also want decent keyboard support in a pinch. It features the best design of any iPad, with thin bezels that are uniform around the entire screen. As a result, unlike the standard iPad, this device is much nicer to use in landscape mode for typing and sketching.
All iPads work seamlessly with Macs and iPhones in an Apple-centric workplace, and iPadOS is easy to use and simple to update, back up, and restore. It has a huge library of touch-friendly tablet apps, including lots of options for drawing, writing, and editing photos, audio, and video. And the latest version of iPadOS handles keyboards and mice, external storage, file sharing, and web browsing better than previous versions did. But iPadOS and its apps are limiting if you do any kind of coding or web development.
Budget pick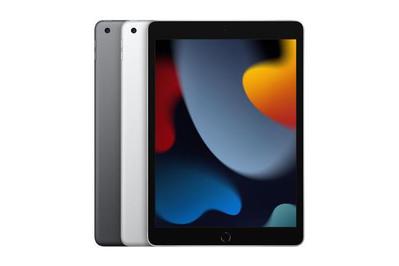 The standard iPad offers enough performance to get by, as well as a decent screen, though it's on the small side and uses a more-limited Lightning port rather than USB-C.
The standard Apple iPad (9th generation) can do virtually anything the iPad Air or iPad Pro can do—it runs the same library of tablet-friendly apps, multitasking works the same way, and it has a Smart Connector for you to attach an external keyboard. But compared with the Air and Pro models, the regular iPad and its smaller screen feel cramped for any visual work, the older processor drags with big media files, and the Lightning port isn't compatible with as many accessories as the more versatile USB-C port on the more expensive versions. In addition, this iPad works with only the first-generation Apple Pencil, which is more awkward to pair and charge than the second-generation Pencil. But for $200 less than the cheapest iPad Air, there's no better value if you want to get work done on a tablet (if you can work around iPadOS's limitations).