You may be looking for the best CPU cooler for multiple reasons, but, regardless, AMD and Intel are doing a great job of stuffing as many cores as they can onto a CPU die. AMD currently offers the Ryzen 9 5950X which, boasts a whopping 16 cores and 32 threads. The problem with stuffing 16 cores onto a single CPU die, though, is the monumental amount of heat they are putting out – free heating in winter, anyone? 🔥
If the AMD 5950x or 5800x processors come with a heat sink, you could use that if you don't plan on gaming or overclocking, but it doesn't. Even if this high-end CPU did come with an OEM cooler, it wouldn't leave much room for overclocking or gaming. Plus, your computer will likely sound like a jet plane that's on the brink of bursting into flames anyway.
I'm Andy, In this article, I will show you some of the best CPU coolers in 2021 to keep your gaming PC as cool as ice and to help maximise your overclocking attempts.
Considerations before buying a CPU Cooler
There is a rule in thermodynamics that says, you cannot cool anything below ambient room temperature. Because of this, a good CPU air cooler can do as good as most all-in-one CPU water coolers if you choose wisely and are not aiming for an overclocking world record.

There are some other things to consider, though, when you are choosing which cooler to buy for your CPU.
Overclocking: Will you be overclocking your PC? If the answer is yes then, you should consider an all-in-one watercooler. Regardless of thermodynamics, water is much more efficient at removing heat from your CPU. Because of this and the usually higher TDP ratings of these units, the best cooling for overclocking is watercooling. You still won't get temperatures below ambient, but you will get that heat away as fast as possible.
Air vs Water: For the most part, with a few exceptions, the air vs water debate is dead unless you want to factor in custom loop watercooling. If you prefer aesthetics, go for water. If neither aesthetics nor overclocking are your thing, go for air cooling; however, go water if you want something super quiet. You need to weigh the pros and cons of air cooling versus water cooling and what you will use your machine for.
TDP Rating: Often overlooked, CPU Cooler TDP rating is an important statistics you need to pay attention too. Ultimately, TDP rating is the amount of heat a cooler can take before it gets saturated with heat and its performance is diminished. Some coolers such as the NH-D15 have impressive TDP ratings while others are geared towards budget CPUs.
Case Clearance: Some coolers on this list are quite bulky and as such would not be suitable for an itx case or small form-factor pc build. Ensure you have adequate clearance; otherwise, you will scramble to buy another cooler to finish your pc build.
Socket: Not all CPU coolers were made equally. This means that while some aim to provide great support, they might not always be suitable for your processor's specified motherboard socket.
With considerations in mind and without further ado, here are my top CPU cooler choices for 2021.
Best CPU Air Cooler
Noctua NH-D15
Sockets: Intel – LGA2066, LGA2011-0 & LGA2011-3 , LGA1200, LGA1156, LGA1155, LGA1151, LGA1150. AMD – AM2, AM2+, AM3, AM3+, FM1, FM2, FM2+ , AM4
Max TDP: 220w
Warranty: 6 years
Height (with fan) 165 mm
Width (with fan) 150 mm
Depth (with fan) 161 mm
Weight (with fan) 1320g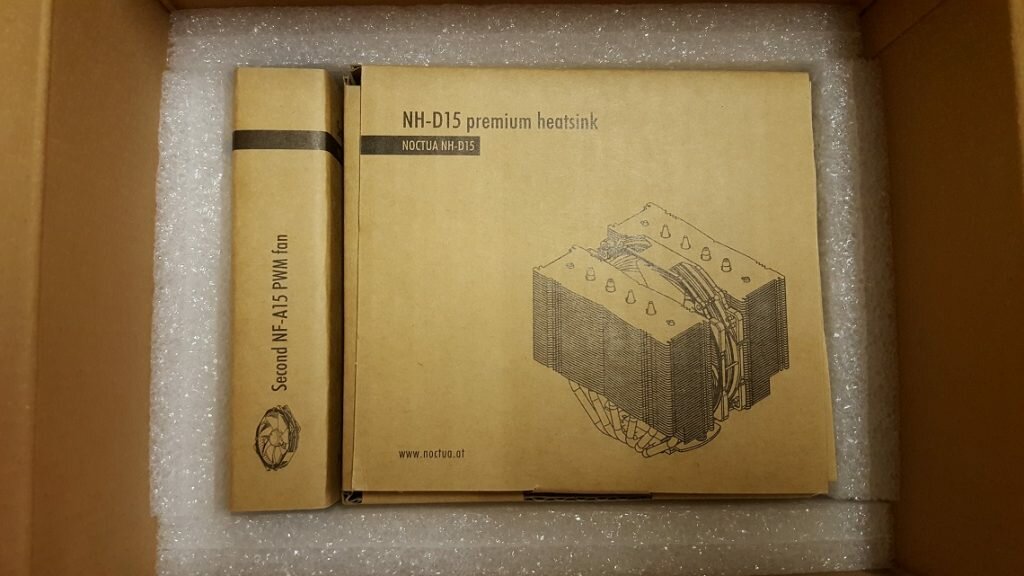 Pros
Impressive Cooling Performance
Quiet Operation
High Quality Fans Included
Cons
Color of the fans are undesirable
---
Noctua has long been a brand that produces high-quality case fans but, judging by their line of CPU coolers; it's not the only thing they are good at. Noctua NH-D15 is arguably one of the most popular CPU air coolers available and its been that way for a while, having first been released a couple of years back, however, that has not stopped this high-end CPU cooler from retaining the air cooling crown due to its performance and exceptional price point (currently $99).
Noctua's NH-D15, 6 heat-pipe CPU cooler might not be the prettiest cooler on the list, but let me tell you, this is one serious piece of hardware capable of cooling even the mightiest of processors. What's more, the NH-D15 comes with a 6-year warranty which, we think, says a lot about the quality of the construction, materials, and the provided Noctua NF-A15 fans. If you don't know much about the NF-A15 fans, they are regarded as some of the best cooling fans on the market. They are 140mm, come with SS02 fan bearings, have a maximum DBa of 24.6, and if that is not enough, they are also PWM controlled, making them perfect for quiet pc builds.
Overall the NH-D15 is a fantastic cooler. However, compared to the Coolermaster AIO cooler mentioned earlier, it's only at a 30w TDP deficit, with a maximum TDP of around 220w, whereas the AIO cooler comes with 250w.
It's a beastly cooler regarded highly in the community, and you really cannot go wrong with this choice for both overclocking and gaming.
Best AIO Water Cooler
Coolermaster MasterLiquid ML360R RGB – 360mm
Sockets: Intel – 2066, 2011x, 1366, 115x, 775, AMD – AM2(+), AM3(+) AM4, FM1, FM2(+)
Max TDP: 250w
Warranty: 2 years
Width: 4.8″ (120.7mm)
Depth: 15.5″ (393.7mm)
Thickness: 1.1" (2.3″ w/fans)

Pros
Amazing Price to Performance
Cooling Power
Great Aesthetics
---
Coolermaster has always been a leading manufacturer of high-end computer components, and the ML360R is no exception. With amazing performance and gorgeous aesthetics, all while keeping the cost down. This AIO CPU water cooler is a clear winner in almost all departments. Not only does this cooler appeal to hardware enthusiasts, streamers and gamers but also overclockers too coming with a whopping 250w TDP rating.
RGB Lighting is bit like Donald trump; you either love it or hate it. Personally, we love a bit of RGB love here at PerformancePSU. Coolermaster's MasterLiquid ML360R ticks all the right boxes in the aesthetics area, if you know what I mean 😉.
Moving on to performance, it comes equipped with 3 addressable RGB fans pushing 66 CFM. They can be a little on the loud side, topping out at 30DBa when at full capacity but nothing overbearing. Overall, Coolermaster's MasterLiquid ML360R AIO CPU Cooler is a solid choice for all applications.
Budget CPU Air Cooler
Arctic Freezer 33 Esports One
Sockets: Intel – 1151, 1150, 1155, 1156, 2066, 2011. AMD – AM4
Max TDP: 200w
Warranty: 10 years
Height (with fan) 150 mm
Width (with fan) 123 mm
Weight (with fan) 676 g

Pros
Easy Installation
All black construction
Build Quality
Cons
Minimal packaging material
---
Arctic Freezer 33 Esports One performed outstandingly in our review and come out on top both on performance and price. For this reason, it deserves a spot on our list as the best budget CPU Cooler in 2021 coming in at just $30 US.
While this cooler comes with a single fan for either a push or a pull configuration, it does not let it down to CPU cooling performance. Artic's Freezer 33 Esports One CPU coolers comes with a maximum TDP rating of 200w which should be more than enough for most budget PC builds while still get a little overclocking headroom.
Budget AIO liquid cooler
Raijintek EOS RGB Rainbow – 240mm
Sockets: Intel -1150, 1151, 1155, 2011-V. AMD – AM3+, FM2+, AM2+, AM4, 2066, 1156, 1200
Max TDP: 200w
Warranty: 2 years
Length 68 mm
Width 65 mm
Height 40mm

Pros
2 aRGB fans provided
All black construction
Great Performance for a 240mm AIO Cooler
---
Raijintek is a company that we have seen more and more of over the past few years with impressive quality across the board. Solid construction, well-built, and do what they say on the box. This Budget AIO CPU cooler by Raijintek is no exception. Raijintek's EOS 240mm RGB CPU cooler is an absolute steal coming in at just $75 US at the time of the writing.
Not only does this AIO cooler provide amazing cooling performance for gamers with a little margin for mild overclocks too, but it looks great too, coming supplied with 2 x 240mm aRGB fans and patented cold plate technology. As a result, this CPU cooler is the perfect choice for budget-conscious PC builders who want both great performance and aesthetics to match.
If you want to push your CPU to the max, you might want to consider a different cooler.
Budget RGB CPU Air Cooler
Raijintek Leto Pro RGB
Sockets: Intel – 775, 115X, 1366, 2066, 2011. AMD – AM4, AM3+, AM3, AM2+, AM2, FM2+, FM2, FM1
Height (with fan) 155 mm
Width (with fan) 127 mm
Depth (with fan) 101 mm
Weight (with fan) 925g

Pros
Cost
2 fans included
Amazing heat dissiptation
---
Despite us reviewing Raijintek Leto Pro RGB back in 2018, it still has fantastic CPU cooling potential in 2021 with a 200w TDP capacity and support for even the most popular CPU sockets. However, what makes this particular choice even more interesting is the addition of RGB lighting.
While this cooler does share a 200w TDP with the Arctic Freezer 33 esports one, it comes supplied with two fans out of the box, which d a great job at dissipating heat in our tests. So if you're on a budget and want some fancy RGB lighting for your gaming pc – this is a great choice.
Low-profile AM4 Cooler
Noctua NH-L9x65 SE-AM4
Sockets: AMD – AM4
Max TDP: 220w
Warranty: 6 years
Height (with fan) 65 mm
Width (with fan) 95 mm
Depth (with fan) 95 mm
Weight (with fan) 413g

Pros
Mighty Performance, Small footprint
Great height clearance for small ITX cases
---
I wanted to include a high-performance, low-profile CPU cooler as not everyone is rocking a full tower ATX case. This offering from Noctua, L9x65 SE, is an AM4 only cooler with outstanding cooling performance and comes supplied with a 6-year warranty. In our review of the Noctua L9x65 it kept up with the big boys and provided awe-inspiring cooling performance in such a small package.
For those at the back
Once upon a time, choosing the right CPU cooler used to be hard, but not anymore. Today all you need is to look at what you will use your computer for and the size of your PC case. Once you know these two key points, choosing the best CPU cooler is easy.
For overclockers, you want to get the beefiest cooler you can find with a high TDP rating so you can drive that heat away as fast as possible and apply more voltage to your CPU. For overclockers, if budget permits, it's almost always best to go with a custom watercooling loop. If budget is a problem, aim for a 360mm AIO liquid cooler or go with the Noctua Nh-D15, an absolute unit.

For gamers, outright cooling power is not your primary concern. While cooling still plays a huge role in choosing the best cooler, it's nowhere near as important. If choosing an AIO liquid cooler, try going with a 240mm version. The provided fans are bigger, producing less noise while still leaving you with plenty of cooling power for those long gaming sessions.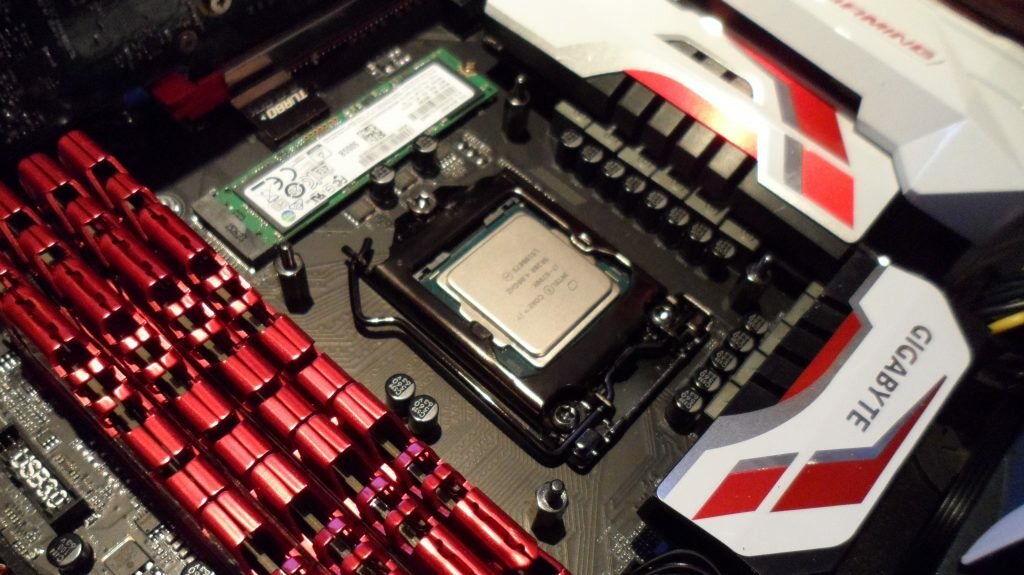 There you have it, folks, my top picks for 2021 and beyond. What cooler are you currently using? Leave us a comment below with a shot of your gaming setup.